Holler Marketing is the brainchild of Jonn Kutyla and Walter Schnecker, both entrepreneurs who have built successful businesses and know the power of client testimonials. Using the technique that ultimately became the foundation of Holler Marketing, we learned how to get high-quality testimonials from our clients. We were surprised to find out that what we thought made us great isn't necessarily what our clients loved about us. That feedback helped us hone the skills that people truly valued, making us ever more attractive to clients.
And then it hit us: testimonials are incredibly important, but getting good ones is hard. If we thought so, other business owners must feel that way, too. Wouldn't it be cool if there was a system that streamlined the process – for business owners and their clients alike? A plan to follow that would take the stress out of asking for testimonials, and take away the burden of being asked for one, and eliminate feel-good fluff that doesn't tell a business owner anything of value?
Thus was Holler Marketing born.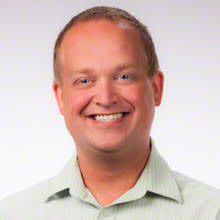 Jonn Kutyla founded PiXate Creative in 2007. As he built his business, he quickly recognized the necessity of setting himself apart from the many others who offered similar services – and he knew that the feedback and reviews of satisfied clients was the best tool to do that. Before long, he realized the time-consuming challenge presented by contacting each client individually, following up with them to get their feedback, and making sure that feedback got out there in such a way as to ensure that potential clients would find it. In order to make his own life easier, he devised the system that became Holler Marketing. In that sense, you could call PiXate Creative the first client of Holler Marketing. In just a few months of using the straightforward and streamlined process Holler Marketing offers, he saw Google+ reviews of PiXate Creative increase 300%. Now, when potential clients wonder if PiXate Creative will work well for them, Jonn can point them to overwhelming evidence, in his clients' own words, demonstrating PiXate Creative's excellence. Jonn is delighted to team up with Walter to bring the power of Holler Marketing to other small business owners everywhere.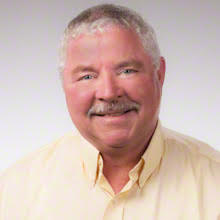 Walter Schnecker founded C1M Photography in 2007, building on his 17 years of prior experience running businesses to turn his passion for photography into his career. He learned early on to appreciate the feedback of his photography clients. Often, their reasons for choosing him were not what he thought they'd be. This market intelligence helped him to target his marketing and branding to better reach potential clients more accurately and to grow his business into what it is today. He now has more than 200 testimonials on his website that help him demonstrate his expertise and excellence to potential clients. Walter is enthusiastic about analyzing customer interactions and delving into the psychology that drives purchasing decisions. His experience of building his business through skillful use of testimonials and his knack for understanding the underlying psychology made him the ideal partner to start Holler Marketing with Jonn.